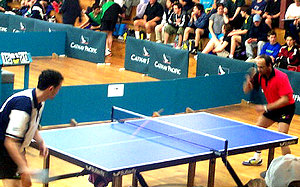 Action at the NZ Championships in the Men's teams final between Hagen Bower (Auckland) (L) and Sujay Ghorpade (Canterbury). The latter won 21-19, 21-10, helping Canterbury to victory.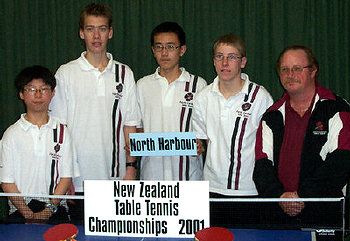 North Harbour Under 15 Boys' B team
L/R: Max Leewarroj, Jonathan Fraser, Joey Wang,
Paul McCurran, Brent Stretton (manager)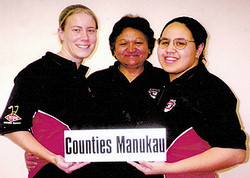 Counties Manukau Women's team
L/R: Kate Burndred, Phyllis Hoete, Tracey Gayner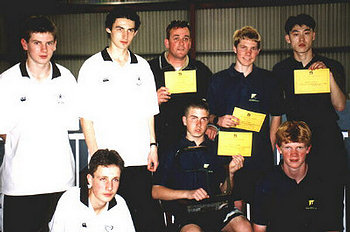 NZ Secondary Schools Championships
L/R standing: Vance Kelly, Ian Loubachevski, Bryan Keane (Nelson manager),
Michael Rees, Johnny Liang.
Front: Simon Buchanan, Chris Erskine, Jack Wells.
Winners: Nelson College (dark shirts) Runner Up Hutt High.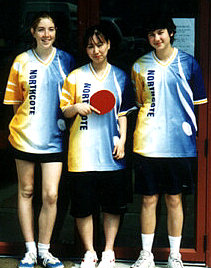 NZ Secondary Schools Championships Girls' teams winners - Northcote College.

L/R: Danielle Burgess, Jennifer Lo, Clare Milford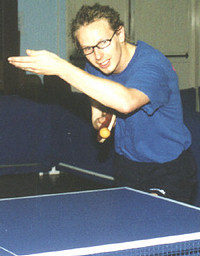 Shane Laugesen
at NZ Champs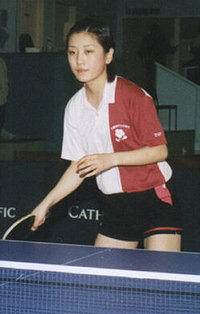 Angela Li