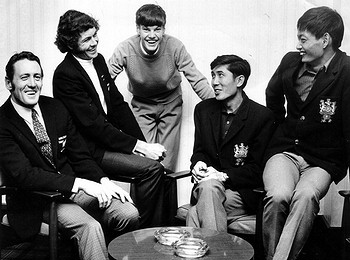 New Zealand v Hong Kong - Wanganui

L/R: Alan Tomlinson, James Morris, Richard Lee, and two Hong Kong representatives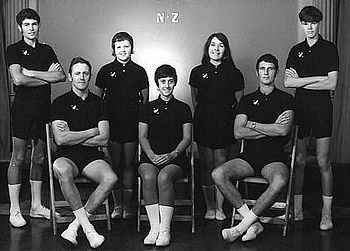 NZ Team Commonwealth and World Championships
L/R: James Morris, Alan Tomlinson, Kathy Fraser,
Neti Traill, Yvonne Fogarty,
Gary Murphy, Richard Lee.




NZ team to Commonwealth & World Championships in dress outfit with officials

L/R back: Kathy Fraser, James Morris, Gary Murphy, Richard Lee,
Yvonne Fogarty.
front: Ken Wilkinson (Offical), Alan Tomlinson, Dick Rassie (Offical), Neti Traill, Alf Harding (Offical)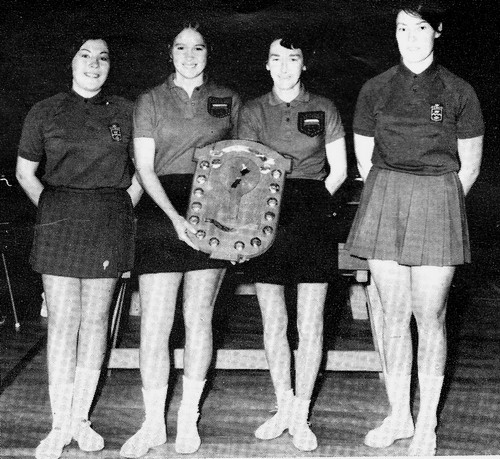 South Island Women's Team

L/R: Y M Fogarty (O), B A Taylor (C), T May (Capt) (C), Mrs R Sutherlabnd (O)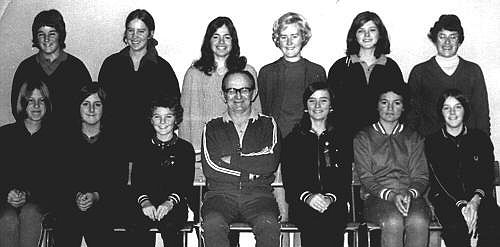 NZ Junior Coaching School for Girls- Auckland
Front row seated: K Wilson (SC), Jan Morris (C), Angela Brackenridge (NL), Trevor Flint (coach), P Hemera (Fr),
G Laison (BOP), Anne Stonestreet (A).
Back standing: P Cox (ST), B Taylor (C), P Laison (BOP), J Doyle (WR), C McGregor (W), P Marks (C).
NZ Championships Wanganui
Hamilton Ladies Team
L/R: Merle Rolston, Cath Tadema (nee Johnson), Erith Wilson