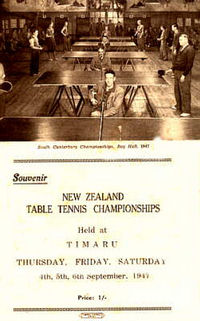 <--This was a delightful programme with rhymes and notes throughout. Some are reproduced here together with some photos:
---
There was a young lady named Lilly
Could do anything with a pilly
She could cut she could spin
Every game she could win
"cos she played with the men willy-nilly.
There are several young ladies from Otago
On whom we'll proclaim an embargo
They serve far too swift
With a spin that's a gift
Let's export them as inhuman cargo
There was a young man from the Avon
His drives sent the spectators ravin"
Women said "What a man"
But they're all "also ran"
As his strength for the singles he's savin"
Newspaper
circa 1947-48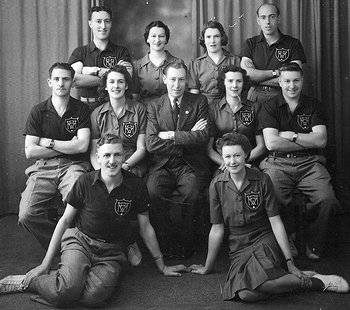 Hutt Valley Association - representatives
L/R back: J Wall (captain), E McNeill, M Guthrie, R Rashbrooke
middle: G Corbett, E Trask, P Dudley (manager), A Hunt, A Harding
front: K Pointon, Jean Capstick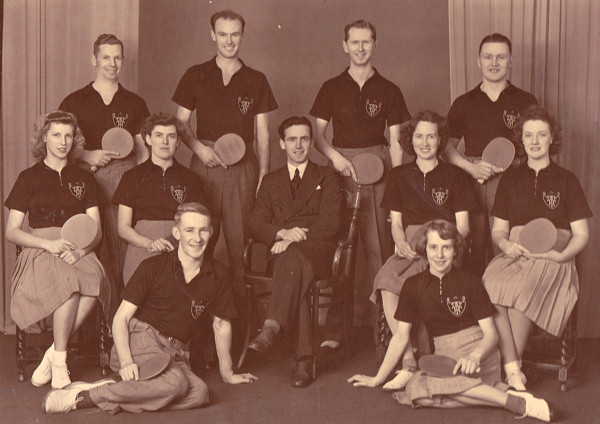 Wellington Association Representatives
L/R back: L M Wilson (captain), J S Crossley, M Gosling, E Boniface
seated: A Hughes, D R Croxton, E P Marshall (manager), B I Powell, A P Knight
front: R S Gray, B J Eames
S A (Sid) Bremford
Long Standing and well known Sth Canterbury stalwart.