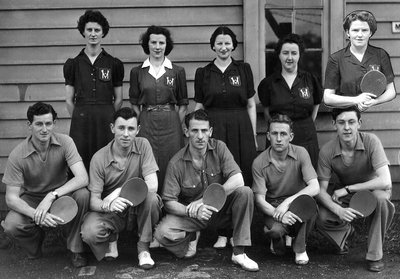 Hutt Valley team in Auckland - (thought to be at NZ Champs 1946)

L/R: Back: Pat Rasmussen, Audrey Hunt, Ellen McNeill, Monica Walsh, Margaret Guthrie (Inset).
Front: Cyril Wesley, Harold Chapman, George Corbett, Lawrie Howe,
Jack Knowsley.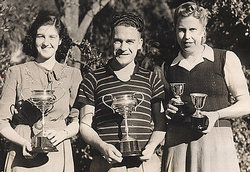 South Island Championships - Timaru

L/R: Valerie Townsend (Women's Singles winner), Bill Fogarty (Men's Singles winner), ??????? (runner up - Women's Singles).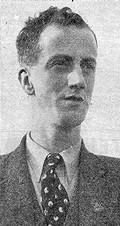 T J Breayley
Southland Singles (1943-49) and Doubles Champion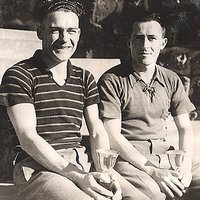 South Island Championships- Timaru
Men's Doubles
L/R: Bill Fogarty, Frank O'Gorman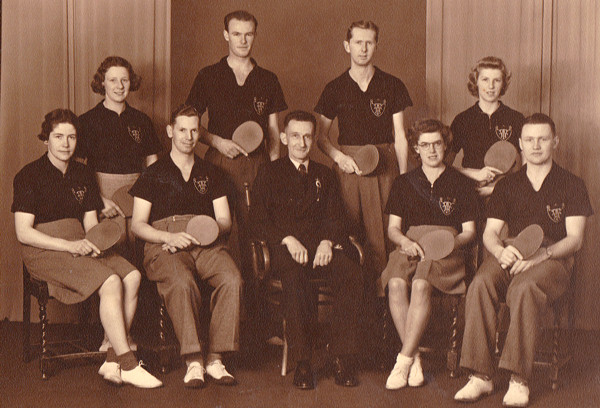 Wellington Representatives
L/R back: M E Haynes, J S Crossley, M T J Gosling, A Hughes
front seated: M Wareham, L M Wilson (captain), A E Carncross (manager),
D R Croxton, E Boniface